Day 21. Fenway Park
Day 21 of the Anderson Monarchs Barnstorming Tour.
A quiet day with a 2pm bus call for the trip to Fenway park.
Time is short, so I'm just captioning the pictures.....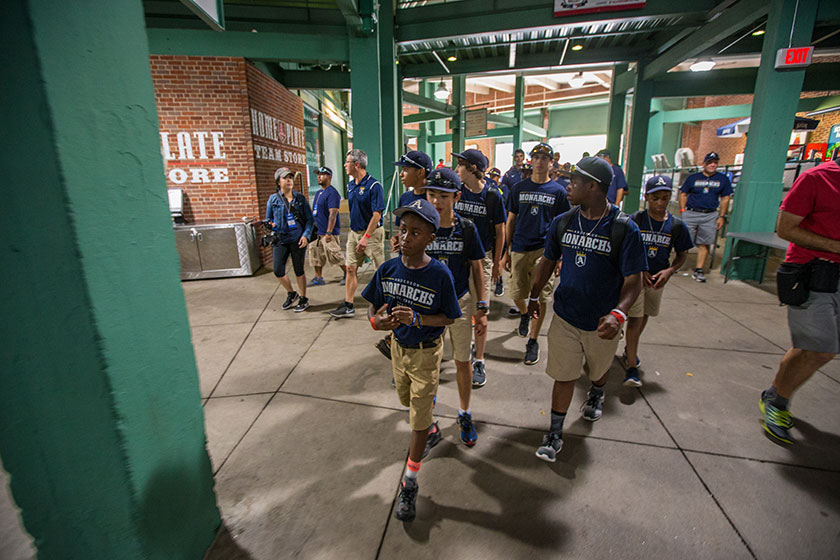 Batboy Zayd led the way as we entered Fenway Park.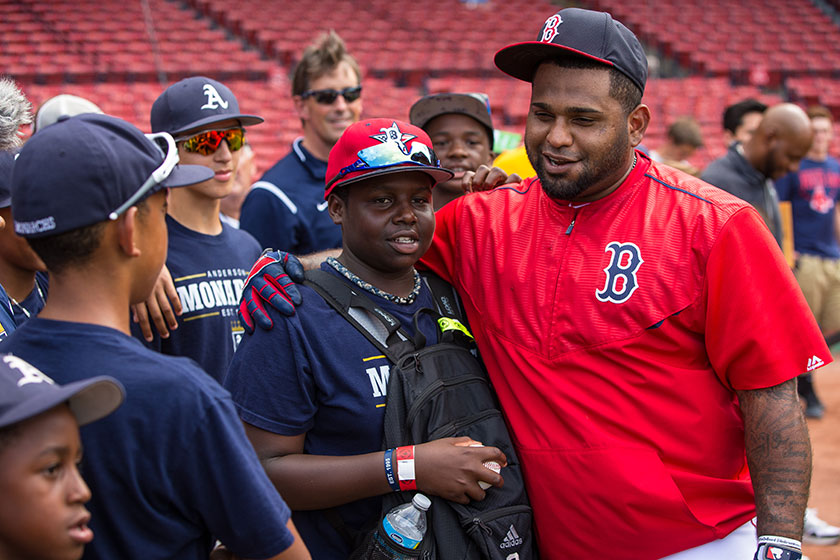 Brandon Gibbs got to meet his baseball hero, Pablo Sandoval
With a simple compliment to Marlin Dee Gordon about his cool Oakley sunglasses...
...Nasir found himself shocked as he was gifted the pair...
...and fist bumped Gordon a thanks.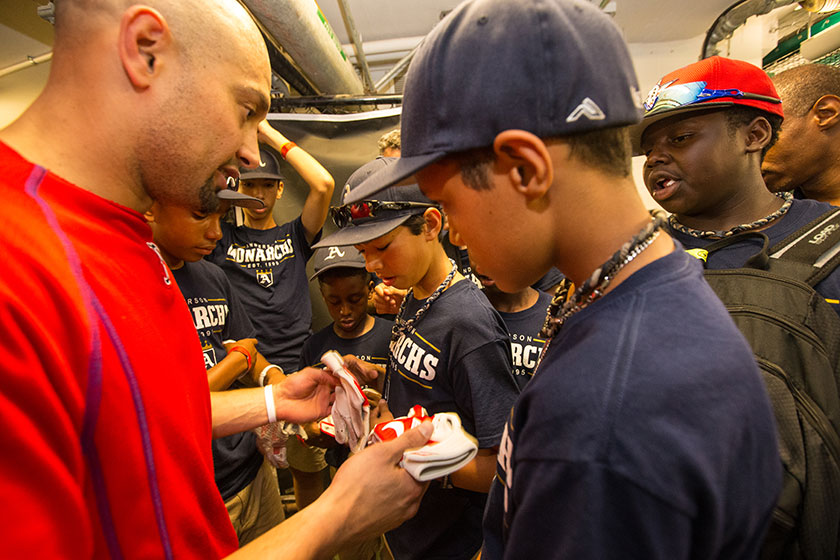 Former Phillie Shane Victorino brought the Monarchs into the batting tunnel, passed out batting gloves, and spoke to the Monarchs about the chasing their dreams, but creating options in case they need to be modified.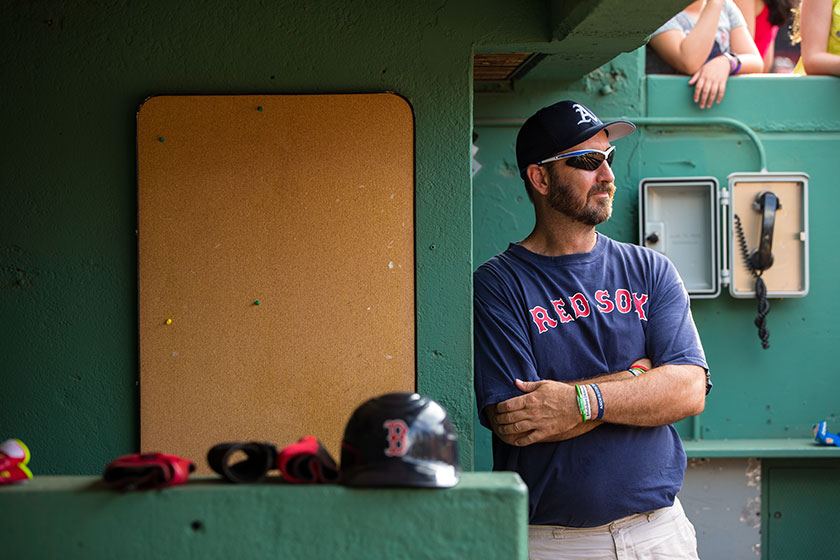 Monarch Coach John Bromley slid right into character in the Sox dugout
Marlins pitcher Jose Fernandez chats up the Monarchs during BP
After missing Big Papi during BP, the Monarchs met Red Sox royalty right before their first pitch (opening image.)