...a snapshot in time...
It worked for Chase Utley.
It did not work for Scott Rolen just a few years earlier.
Maybe winning just covers up more of an athletes' life-in-a-fishbowl idiosyncracies.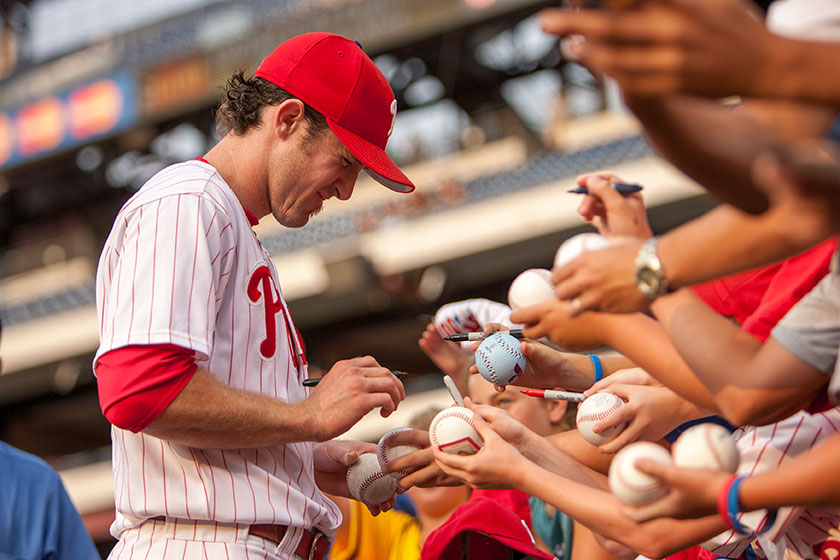 What Chase Utley succeeded at was de-emphasizing all the fluff, all the shiny-object-distractions that the world is so obsessed with...and he just showed up everyday and played ball.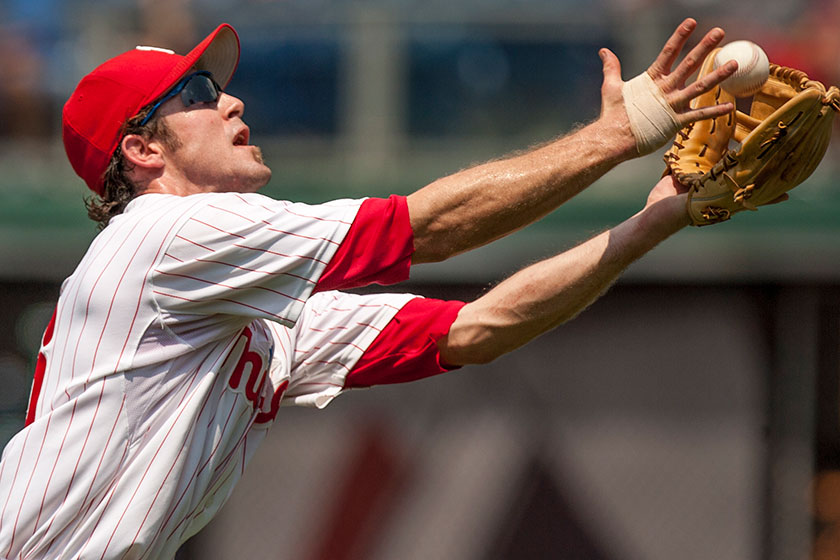 As a Phillies fan for almost 45 years, I have seen them come and go...red pinstriped youngsters that either reach their potential or fade from view; trades and free agent signings that spalsh or crash; winners and losers.
Regardless, there will always be another roster of Phillies in Clearwater next spring.
But some will never be forgotten. Schmidt gliding effortlessly to his left for a ground ball, or on a torrid hot streak at the plate. A late model, but no less effective Rose diving to catch a foul ball on the textured rubber warning track (think about that...there was concrete under that stuff). Dykstra, the quintessential ballpark rat, willing and juicing that little body to incredible heights....and dragging a last place team with him.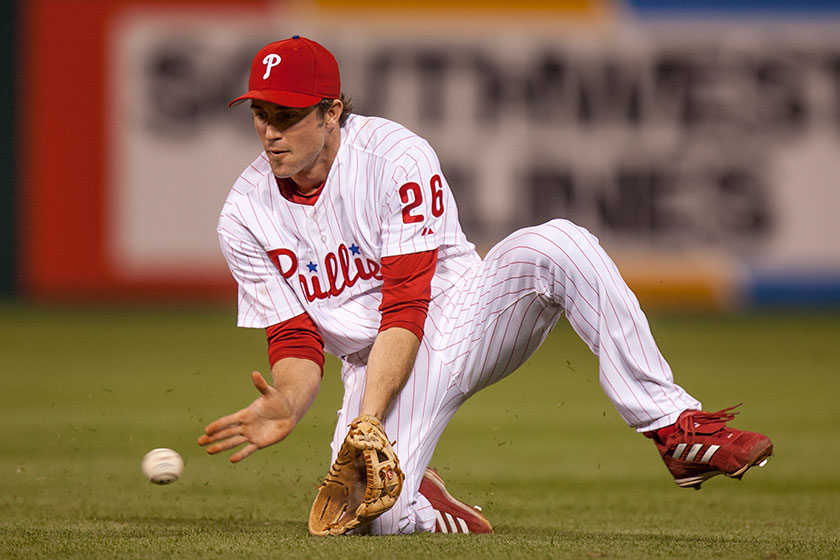 But Utley was just a little different. He looked like us, but still had incredible power. He talked like us (OK a few F-bombs at choice moments, but come on...) and quietly, respectfully, never strayed from that path. And he played like we played in our youthful dreams, throwing himself around recklessly, uniform stained and dust flying.
Night in and night out.
And that's it. No scandal. No BS. No crazy road stories, or disrespecting the game. When he spoke it mattered. He minced no words about Sandberg when it was necessary, and things changed.
The key to athletic acceptance in Philly is simple.
Shut up and play.
Philly locals that want to debate the nonsense listen to talk radio. Those that don't just turn on the TV or radio. But they do know their teams. They are not fooled by the gloss, and do not suffer it in silence.
The Phillies team that began working towards that elusive second franchise championship in the early 2000's, and morphed into "World F*cking Champions" in '08 were, for the most part, a bunch of 'shut up and play' guys.
I was fortunate enough have my sons, baseball players at the time, grow up watching them play. To have Chase Utley and HIS team set the standard for baseball etiquette for my kids, and the other local kids, was a real privilege. I hope whatever my boys choose do, that they become the Chase Utley of their field.
Cheers Chase!