The End
July 10.
Day 24 of the Monarchs Civil Rights Barnstorming Tour.
The last few days have included long bus rides, sitting in traffic and an increasingly tired Monarchs team.
The final game was played at Harlem's RBI facility, a jewel of a field at the corner of 1st Avenue and 101st Street. Designed and sized for small field baseball or softball, the tiny field with the tall cyclone fencing could not hold the Monarchs' booming bats, and even saw a Harlem RBI player go deep off Mo'ne.
Below are just a few images from our last few days...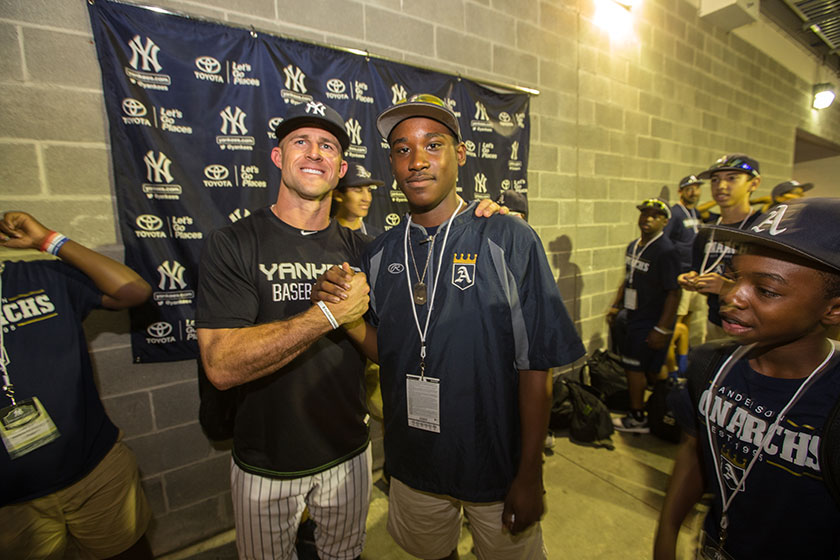 Rain kept the Monarchs off the field, but Brett Gardner stopped by in the tunnel and posed with Yankees fan Tamir Brooks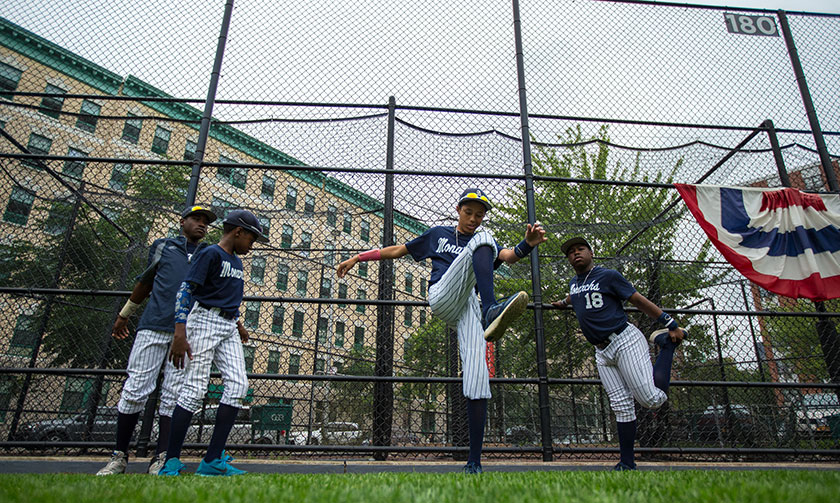 Scott Bandura stretches out pregame, with an inviting sign marking the center field fence.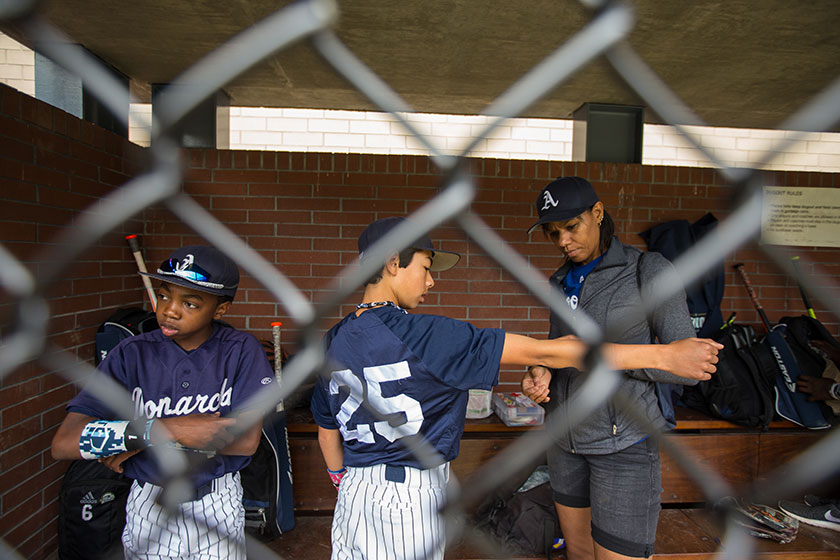 Robin Bandura attends to Jack Rice's tender arm.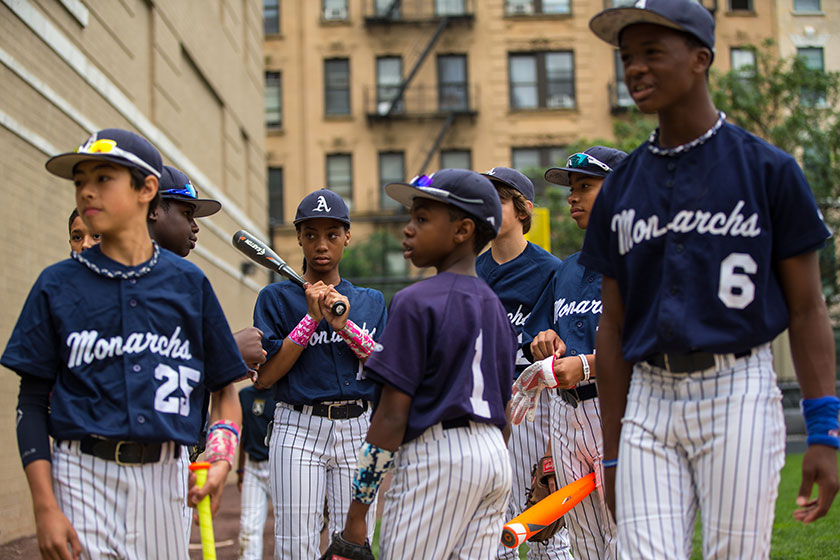 Monarchs find out they will be using wooden bats according to NY state rules.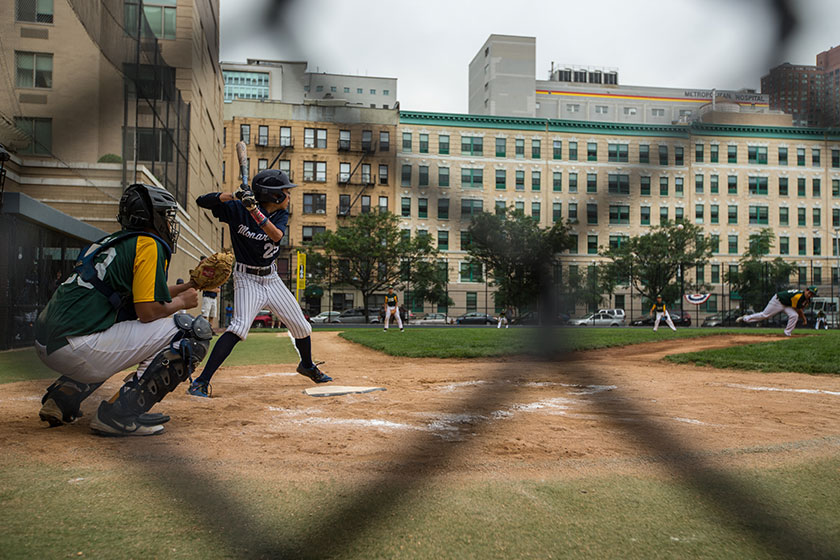 Harlem's RBI field is squeezed in between 1st and 2nd Avenue.
The short, little league scale fences could not contain the Monarchs. Zion Spearmen started the home run barrage with a grand slam in the first.
Harlem RBI hosted a picnic for all the players and fans. Tamir Brooks nurses a bruised cheek and Jack Rice tries to catch a nap as Khai Hendricks approaches.
A final selfie for the team by the bus
Sitting in traffic on the way out of NYC meant a quick nap, which resumed waiting for keys at the last Motel stop.